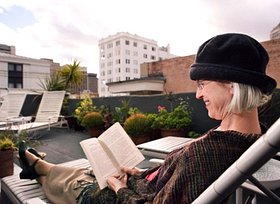 You have worked hard for your retirement, let us help you protect it. At Ironwood Wealth Consultants we take a wide-angle approach to assessing your financial status, considering every aspect. No financial plan is cut and dry – and a complete financial analysis is critical in order to meet your financial goals. As an independent financial firm, we use a variety of financial products to suit your retirement needs and objectives. You, our client, are our top priority and we are determined to work with you to provide you and your family the financial independence you deserve.
Retirement Planning
Whether you are an individual investor or a business owner with employees, Ironwood Wealth creates an individualized plan that helps you have a secure retirement.
Investments
Our focus is on safe money strategies for retirement. You don't want to run out of money. Ironwood Wealth uses unique alternative investments that provide increased returns with decreased risk.
Insurance
Life insurance, annuities and Long Term Care insurance are tools that may have a place in your plan. Replacing lost income in the event of death, protecting your money from Wall St. losses or covering the high cost of assisted living are all important aspects to consider in a sound retirement plan.
Talk to an advisor today and get started on your short- and long-term financial plans. Your Ironwood Wealth advisor is ready to help by meeting with you one-on-one, face-to-face at our office or virtually online.
Call us today 503.866.5399
or email us at kurt@ironwoodwc.com
to book an appointment.