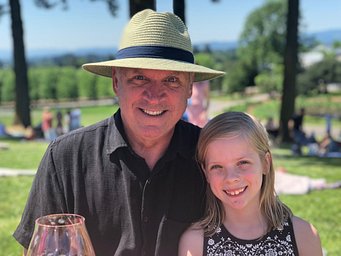 IRONWOOD WEALTH CONSULTANTS
Kurt Hemry
With over 30 years of experience in the financial industry, Kurt Hemry understands the importance of common sense strategies that protect his clients. As the president of Ironwood Wealth Consultants, Kurt's approach to retirement planning is giving the brush to his clients to paint the canvas of their ideal retirement. By understanding their picture-perfect retirement, Kurt can build a plan that can best fit his client's masterpiece.
As a previous wealth consultant for large banks, Kurt understands how to work with high net worth clients thus gaining better vision of how wealth is truly created. Kurt's previous work experiences have allowed Ironwood Wealth Consultants to network with highly recognized experts throughout the financial world. This high level of strategic planning can be extremely valuable for clients & CPA's.
A graduate of Oregon State University, Kurt has always called Oregon home. He lives with his wife Nancy of 43 years in the Portland area. When Kurt isn't working, he enjoys spending time with his children and 4 beautiful grandchildren.
Kurt Hemry
FOUNDER AND PRESIDENT
Talk to an advisor today and get started on your short- and long-term financial plans. Your Ironwood Wealth advisor is ready to help by meeting with you one-on-one, face-to-face at our office or online for a virtual meeting.
Call us today 503.866.5399 or email us at kurt@ironwoodwc.com to book an appointment.
Ironwood Wealth Consultants specializes in developing unique retirement income strategies and using the most suitable financial tools. We look at your specific situation and tailor a plan that works to meet your ideal retirement. When you choose Ironwood Wealth Consultants, you are choosing to work with financial consultants that are committed to helping you make informed decisions about your financial future.